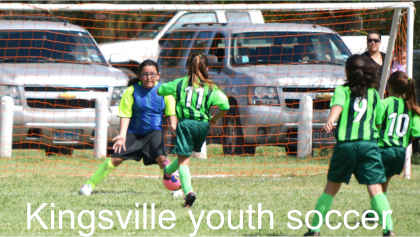 Fall 2022 registration is now open!
We are excited to see your child play soccer this Fall!

Registration is open to boys and girls born 2013 to 2018! The fee is $80. Players will receive a soccer kit (Jersey, shorts and socks!) and the Fall Season runs 10 weeks!

You can register online here in our app, or in person.

ONLINE REGISTRATION
● Go to Sign In screen
● Create your KYSO Profile
● Add your child or children

IN-PERSON REGISTRATION
Ed's Auto Care at 800 S. 6th St.
Monday - Friday from 9:00 am to 4:00 pm

May pay in cash, check, or CashApp with tag $KYSOSoccer

We are looking forward to another great season for all our players!